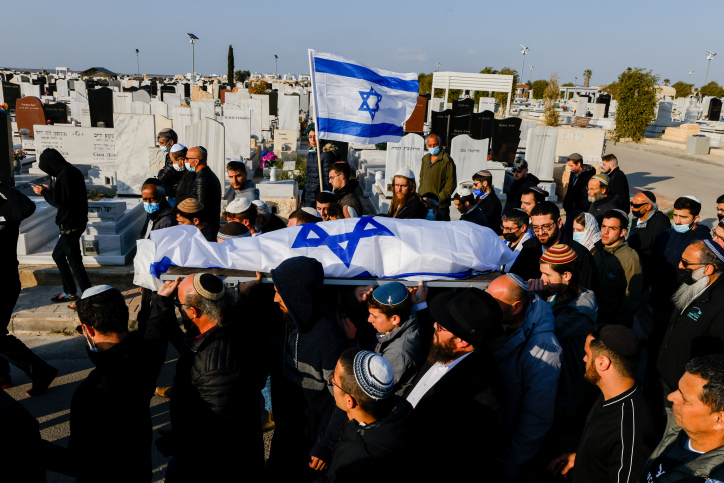 The European Union condemns "in the strongest terms" the terrorist attack which killed four Israelis in Beer Sheva
"The European Union condemns in the strongest terms the terrorist attack that took place yesterday in Beer Sheva. It is the deadliest such attack in Israel in recent years. Four lost their lives and several others were injured," said a statement issued by EU foreign affairs chief Josep Borrell.
"The European Union expresses its deepest condolences to the families of the victims. We stand with Israel at this painful time. We remain firmly committed to preventing and combating terrorism and violence," he added.
EU Ambassador to Israel Dimiter Tzantchev also sent his condolences to the families of the victims, unequivocally condemning "such senseless acts".
Four civilians were brutally murdered in one of the worst nationalist incidents in years. The terrorist was identified as Muhammad Abu Al-Kiyan, 34, from the Bedouin town of Hura, who spent time in an Israeli prison and was known to be an IS supporter, reported Kan News.
Other international officials have condemned the terrorist attack in Beersheva.
"Dastardly terrorist attack today in Beersheva," US Ambassador to Israel Thomas Nides said. "It has to stop! My thoughts are with the victims and their families. »
The UN's special coordinator for the Middle East peace process, Tor Wennesland, also condemned the attack, saying there was "no justification for violence or terrorism".
"There is nothing heroic about killing civilians, and there is no excuse for praising such acts. It must be condemned by all," he said.
Wennesland went on to say that he is "increasingly alarmed by the ongoing violence in the occupied Palestinian territory and in Israel that is unfolding daily. This is the seventh stabbing attack on Israelis this month.
He added that these incidents "only underscore the volatility of the situation and the urgent need for all leaders to work together against the spiral of violence".