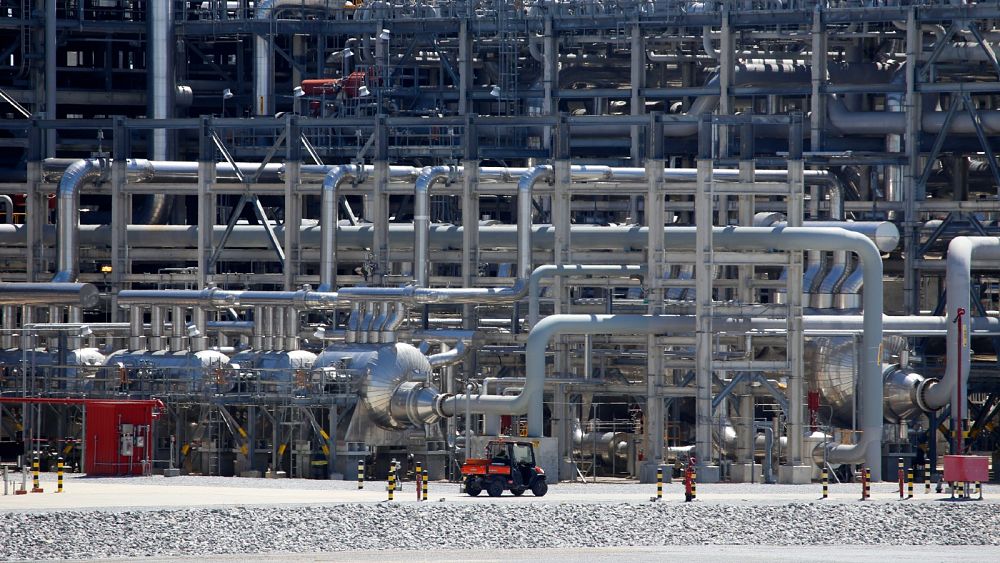 The European Commission calls for an increased role in the protection of critical infrastructures
The European Commission on Tuesday proposed giving itself a greater supporting and coordinating role to improve the bloc's preparedness and response to threats to its critical infrastructure.
In new recommendations unveiled in Brussels, the EU executive stressed that Europe's critical infrastructure, including pipelines, transport routes or undersea cables, are increasingly interconnected and interdependent, which makes them more efficient but also more vulnerable to incidents or attacks.
He therefore argued that the EU had "a special role to play" when it comes to cross-border infrastructure and services and called on member states to speed up the application of new rules to boost protection and resilience.
Since 2008, the EU has had the Critical Infrastructure Directive in place, and earlier this year the bloc's institutions reached political agreement on new rules with a broader scope.
The updated Critical Infrastructure Directive will cover 11 risk areas, including natural hazards, terrorist attacks, insider threats and sabotage, but also public health emergencies such as the recent COVID-19 pandemic.
The new rules will come into effect in 2024, but European Commission chief Ursula von der Leyen and her home affairs commissioner Ylva Johansson have urged countries to apply them sooner after a series of alleged acts of sabotage on Nord Stream pipelines and German rail. network.
The Union Civil Protection Mechanism will intervene
In its latest communication, which von der Leyen will present to EU leaders later this week at their regular Council summit, the Commission envisages that the Union's Civil Protection Mechanism, which coordinates relief and aid in the event of natural or man-made disasters such as floods, forest fires and wars – could intervene to strengthen the capacity "for early warning and response to disruptions of critical infrastructures".
The mechanism could be triggered by an EU country in the event of an "overwhelming disruption" to the operations of a critical entity, with the Brussels-based Emergency Response Coordination Center (ERCC) then able to coordinate and to co-finance the deployment of essential equipment, materials and expertise available in other Member States.
"Assistance that can be made available on request includes, for example, fuel, generators, electrical infrastructure, accommodation capacity, water purification capacity and emergency medical capacity," according to the recommendations.
Finally, he called for the creation of a new working group with NATO allies as part of his call for enhanced cooperation with key partners and neighboring countries, as much of the infrastructure transits by neighboring land or sea territories.
For example, more than 99% of international Internet and telephone traffic passes through undersea telecommunications cables. About twenty of these cables connect North America and Europe via the Atlantic, the vastness of which does not allow for 24-hour surveillance.
Climatic and stress tests
Although the war in Ukraine has underscored the need for the bloc to focus on security risks and threats to critical infrastructure, the recommendations also point out that there is also a "pressing need" to grant increased attention to how climate change also affects key infrastructure and services.
A severe drought this summer, considered the worst Europe has seen in 500 years, has led to a drop in hydroelectric production while repeated intense heat waves have forced the closure of nuclear reactors for safety and environmental reasons. 'environment.
Finally, the Commission reiterated its calls on EU states to carry out stress tests on entities operating critical infrastructure, with priority given to the key sectors of energy, digital infrastructure, transport and space.
He said this should culminate in the development of a "Critical Infrastructure Incidents and Crises Master Plan" which will set out ways of cooperation between Member States and EU institutions or agencies to respond to incidents, particularly in the event of a disruption.