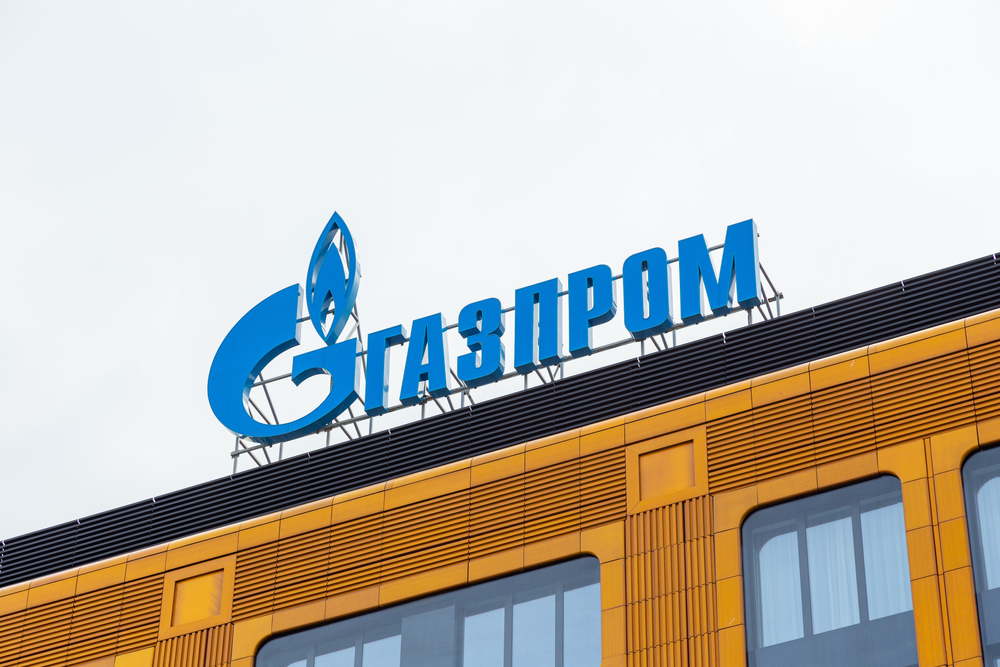 The energy war is coming to the European Union
Ursula von der Leyen, the President of the European Commission, hit back harshly at Russian President Vladimir Putin's cut off natural gas to two of the EU's 27 member countries on April 27.
"Gazprom's announcement of a unilateral halt to gas supplies to some EU member states is another Kremlin provocation," she said in Brussels on Wednesday (1:24 min. AP video via the New York Times).
"It is not surprising that the Kremlin uses fossil fuels to try to blackmail** we… Our response will be immediate, supportive and coordinated.

"Poland and Bulgaria now receive gas from their EU neighbours," she said. "The era of Russian fossil fuels in Europe will come to an end."
Russian President Vladimir Putin has tried to ratchet up the pressure by insisting that Russia will only accept gas payments in rubles – hoping to force his enemies to back his currency," writes Frederic Simon of EURACTIV on April 27.
But von der Leyen said "around 97%" of all EU contracts explicitly stipulate payments in euros or dollars and warned importing companies not to pay in roubles.
"It would be a sanctions violation," she told reporters.
EU offers 'workaround'
While von der Leyon gave a forceful presentation on resisting Putin, its members don't want their gas delivery cut off like Poland and Bulgaria, so the commission essentially devised a "workaround" to the sanctions, described by Matina Stevis-Gridneff, Brussels bureau chief of the New York Times, on April 27 in the source article of this post.
The guidelines suggested countries could open new bank accounts with Gazprombank, a private arm of Gazprom that has been deliberately excluded from EU sanctions lists. Countries could then pay into these accounts in euros, with the understanding that the bank would then convert them into rubles and pay Gazprom's export company in that currency. On paper, this mechanism would keep EU countries or companies away from conversion.
Germany plans rationing
The Associated Press reported on April 28 that most countries will use this program.
"Europe (and) Germany will make payments in euros and others will be able to pay in dollars, not rubles," German Economy Minister Robert Habeck said on Wednesday (April 27th).
"The conversion, once the payments have been made, is up to Gazprom. We have discussed it with the European Union. We will continue on this path."
A Russian gas cut would probably have the deepest impact on Germany, Europe's big economy. Stevis-Gridneff observed in a previous article that he "is the key country holding back the bloc from an outright ban on oil and gas, although the idea is also unpopular in other smaller European countries. which are largely dependent on Russian supplies".
Planning began to prepare for the possibility of outages, including gas rationing.
At the start of the war, Germany relied on Russia to supply 55% of its natural gas needs," writes Berlin-based Melissa Eddy for The New York Times on April 28.
Since Moscow invaded Ukraine on February 24, the country has reduced that amount to 35% by canceling some contracts and importing more liquefied natural gas, or LNG, from other countries.

Earlier this year, the government launched a review process that could, if necessary, make petrol rationing mandatory. But if Russia were to stop gas flows to Germany, the economy ministry recently reported to parliament, the situation could quickly become critical.
Upcoming Russian oil embargo
Earlier in April, Germany agreed to an EU ban on Russian coal that would take four months to be fully enacted. Oil would be next, Eddy adds.
[Germany] will soon be able to do the same with oil, Mr. Habeck [the economy minister] said this week, after a trip to Poland which he said was part of the government's strategy "to establish the conditions step by step and fulfill them" to achieve independence from Russia.

"And now we'll do the same with gas," Habeck said.
The following day, Germany agreed to "a gradual EU-wide embargo" on Russian oil, Quartz correspondent Samanth Subramanian reports on April 29.
**Footnote on "blackmail": Steve Inskeep, host of the morning edition of NPR, asked energy expert Daniel Yergin on April 28: "We heard that Russia's decision has been called a wake-up call. The Europeans l also called it blackmail. How would you describe it?"
Well, I think it's a major sign that Putin said just a few weeks ago that Europe can't run without energy," said Yergin, author of The price, The questand more recently, The new map: energy, climate and clash of nations, responded. "I think he demonstrates with this that he will use energy as a weapon or try to use it."
For the 7-minute transcript and audio, see "Experts Expect Putin to Try to Weaponize His Energy Resource".