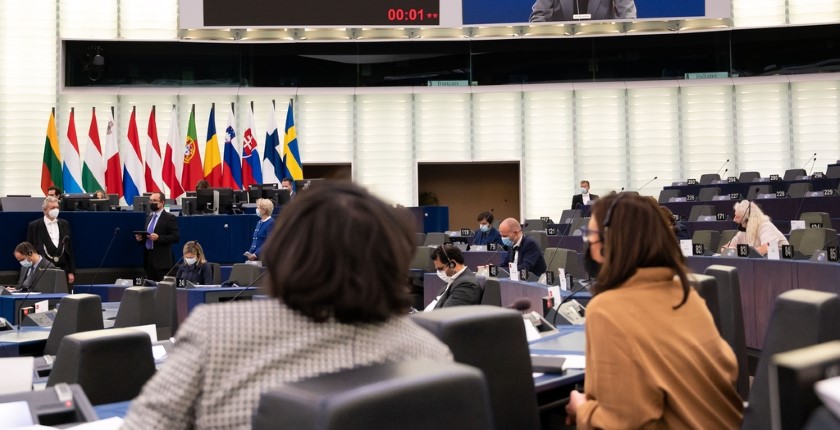 European Parliament warns Serbia against violence against environmentalists
The European Parliament adopted a resolution by an overwhelming majority in which it highlighted "the violent behavior of hooligans towards peaceful protesters" in Serbia.
Members of the European Parliament condemned "the increasing violence of extremist and hooligan groups against peaceful protests for the environment" in Serbia. They expressed regret at the "amount of force used by the police" in the latest round of protests against lithium research and the Rio Tinto mine and processing plant project. The resolution was adopted by 586 votes in favor, 53 against and 44 abstentions.
EU lawmakers have called on Serbian authorities to publicly condemn the actions of the hooligans. Protesters gathered to voice their opposition to the "rushed passage" of two laws, where the expropriation law was "seen as an opening for controversial foreign investment projects, such as the Rio Tinto mine," with a significant impact on the environment ", according to the resolution.
"The police force would have exceeded their authority or failed to protect the protesters from violence and to protect their fundamental right to a peaceful assembly," the document added.
Members of the European Parliament underlined "corruption and the rule of law in the field of the environment" and the lack of transparency on environmental and social impact assessments in infrastructure projects.
In this resolution, the European Parliament also highlighted the allegations of forced labor and human trafficking at the controversial construction site of the Linglong tire factory in Zrenjanin.

Views of the publication:
4