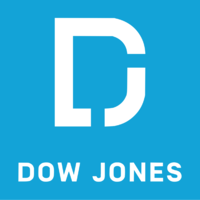 EUROPEAN NOON BULLETIN – Stocks gain despite -2-
On Thursday, Mr Saied presented a draft of a new constitution that would grant him the option to extend his term beyond the current two-term presidential limit. It would also increase the powers of the presidency and reduce those of parliament, which under the current constitution checks the power of the executive.
Several people killed in shooting at Copenhagen mall
Several people were killed in a shooting at a Copenhagen shopping mall on Sunday evening, according to local police, who said one person had been arrested.
Police say three people were killed and three others seriously injured, the Associated Press reported.
Israel shoots down Hezbollah drones heading for Mediterranean gas platform
TEL AVIV-Israel on Saturday shot down three drones it said Iran-allied militant group Hezbollah had launched at an Israeli gas rig in a disputed Mediterranean Sea drilling area, marking a escalation between two of the fiercest enemies in the Middle East.
Israeli Defense Minister Benny Gantz said Lebanon-based Hezbollah was trying to thwart US efforts to broker a maritime border agreement between Israel and Lebanon. At the heart of these talks are potentially lucrative new gas fields that Israel is set to develop despite Lebanon's objections.
WORLD NEWS
China's slowdown could dampen global inflation
China's slowdown could have a silver lining for the rest of the world: lower inflation.
Growth in the world's second-largest economy has plummeted this year as Covid-19 outbreaks triggered mass shutdowns and business closures. The government has announced a series of stimulus policies, but many economists say Beijing's growth target of around 5.5% for 2022 is unlikely to be met as long as the threat of further lockdowns hangs over the economy. .
Bond ETFs lure new investors with tighter offerings
That doesn't seem like the best of times for exchange-traded funds that focus on fixed-income securities. A resurgence of inflation not seen in 40 years put upward pressure on interest rates, which in turn drove down the prices of bonds and bond funds.
Yet new investments in fixed-income ETFs continue apace.
Crypto's Domino Effect widens, threatening more pain
Turmoil in the digital asset ecosystem has intensified in recent weeks, with cryptocurrency losses ripping holes in balance sheets and pushing companies to the brink of bankruptcy.
After a cryptocurrency pair crashed, wiping out billions of dollars in value in May, a court in the British Virgin Islands last week ordered the liquidation of a hedge fund that had survived multiple crypto downturns . Another platform that counts the hedge fund as an investor capped withdrawals while assessing how the hedge fund's misfortunes would affect its liquidity.
The markets had a terrible first half of 2022. It can get worse.
We're halfway through the year, but the markets are starting to worry that we're not even halfway through the bad news 2022 has in store for us.
The first six months were full of surprises: Inflation. Biggest bond sale in four decades. A fall in technology stocks rarely equaled in history. And the crypto implosion.
Americans are fed up with inflation
James Duffy used to frequent the cafe on weekends to enjoy an Americano and read a book. Then, rising inflation started to bite.
Mr Duffy, 25, started cutting back on his coffee outings earlier this year. Now he's brewing a big pot of coffee at home, part of a larger attempt to save money as gas and grocery prices rise. The Greenwich, Connecticut resident said he was becoming more of a homebody, limiting his outings to walks and meeting friends.
Biden faces new domestic challenges after EU summits
President Biden has returned from Europe with an agreement to expand the NATO alliance and plans for the largest US military footprint on the continent since the Cold War. But a host of national challenges awaited him upon his return, including frustration within the party over its response to the Supreme Court's ruling overturning abortion rights, lingering economic concerns and questions about the fate of its legislative program.
Calling on some fellow Democrats to be tougher on abortion, Mr Biden approved an exception to the filibuster rules to pass legislation codifying Roe v. Wade in law, as he completed his journey. And on his first day back, he met virtually with Democratic governors, some of whom continued to push Mr. Biden to use more federal resources to protect abortion access.
Jeff Bezos criticizes Biden's call for gas stations to cut prices
Amazon.com Inc. founder Jeff Bezos slammed President Biden for pressing gas station companies to immediately lower prices at the pump, accusing the president of "lack of direction" or "misdirection." a profound misunderstanding" of the market forces that drove up costs.
Mr Biden wrote in a tweet on Saturday: "My message to the companies that run gas stations and set prices at the pumps is simple: This is a time of war and global peril."
More than two dozen sailors missing after ship broke in two in typhoon off Hong Kong
Hong Kong authorities said they were carrying out a search and rescue operation for more than two dozen sailors in the South China Sea after a ship broke in two during a typhoon.
The engineer ship suffered heavy damage after being caught near the center of Typhoon Chaba, about 300 km southwest of the city, the Hong Kong Government Flying Service said in a social media post on Saturday.
Write to [email protected]
Email us at [email protected]
We offer an enhanced version of this briefing, optimized for viewing on mobile devices and delivered straight to your inbox. If you would like to subscribe, go to https://newsplus.wsj.com/subscriptions.
This article is a text version of a Wall Street Journal newsletter published earlier today.
(END) Dow Jones Newswire
July 04, 2022 05:09 ET (09:09 GMT)
Copyright (c) 2022 Dow Jones & Company, Inc.